| | | |
| --- | --- | --- |
| | | |
| | | |
| | | |
MILWAUKEE INSIDE NEGOTIATIONS LATEST UPDATE
The Local 494 Milwaukee Inside Negotiation Committee met with the Electrical Contractors Association Milwaukee NECA for a negotiation session and subsequent Local Interim CIR meeting on Monday, April 27, 2015. Despite meeting on Monday and six times prior, the parties failed to reach an agreement. The Union and NECA will try to resolve their issues prior to the next Council on Industrial Relations session scheduled for May 11-14, 2015 in Washington DC. If a local agreement cannot be reached, the case will go before CIR. After all written and oral evidence in the case is presented to the Council, and the case pronounced closed by the Co-Chairman who is presiding, further consideration shall be given and a decision will be reached by unanimous vote of the Council. After the decision is handed down by the Council, the Union will disseminate the information to our members. Thank you for your patience as the Union works to acquire the best possible agreement for our members.
February 27, 2015
To: All 494 Members
Right-to-Work was fast tracked and passed by the Senate, will soon pass in the Assembly and will be signed into law by Governor Walker quickly. So what does this mean as a member of Local 494? To 99% of our members, this means absolutely nothing. It is business as usual. No action is required on your part and you will continue to be an active member and participate in all the benefits afforded a member of Local 494. It's that simple, that's it!
If however, you are the type of person who likes to game the system and take advantage of others for your personal gain, RTW has opened the door for you. Such exploiters will now be able to turn their back on their brothers and sisters, thumb their nose at our Union forefathers who fought for our wages and benefits, and request what can reasonably be labeled a "freeloader" status. RTW gives a person the ability to renounce the Union and get a free ride on the backs of others. All of the benefits that are afforded us under the terms of our Agreements are extended to these folks "free" of charge. For these few, they will be required to go through the necessary steps in order to take advantage of this non-payer status. However, the consequences of this decision should not be taken lightly. Many benefits accrue from membership - which are jeopardized by making this decision. The lost benefits include the following:
- Loss of IBEW Pension
- Loss of International Death Benefit
- Loss of Local Sick & Accident Benefit
- Loss of Local 494 Death Benefit
- Cannot Hold Any Union Position
- Cannot Vote For Union Officials
- Cannot Vote On Contract Ratification
- Banned From Union Meetings
- Banned From ALL Union Activities; Zoo Picnic, Golf, Bowling, Holiday Party…
- Banned From Union Education Opportunities
- Excluded From Receiving all Union Correspondence & Newsletters
- Intangible but Irreplaceable Loss of IBEW Fraternal Affiliation & Pride
Please do not hesitate to call or email me with any of your questions or concerns.
Fraternally,
John Bzdawka
Business Manager

FOR IMMEDIATE RELEASE
Monday, January 26, 2015
CONTACT:
Steve

Lyons




(608)

258-7131

Internationally Respected Economist:
"Right-to-Work" Wrong for Wisconsin
Marquette University professor releases report, RTW provides
"No economic advantage to Wisconsin"
(MADISON, WI) – A recently released study shows that Right to Work (RTW) is "shortsighted and a superficial selling point" according to Dr. Abdur Chowdhury, professor of economics at Marquette University.
Dr. Chowdhury is the former chair of the economics department at Marquette, served as chief economist for the United Nations Economic Commission in Europe for five years and was appointed to the Federal Reserve Bank of Chicago's Academic Advisory Council. Dr. Chowdhury specializes in the areas of U.S. macro-economy, international finance and global economic issues.
"Our findings show that Right to Work places downward pressure on wages and erodes the quality of a state's labor force by encouraging the best and brightest to migrate to states where wages are higher," says Dr. Chowdhury. "RTW laws reduce wages and cause income and spending to decline. This in turn means lower income, less income tax revenue, and less spending which translates into lower sales tax receipts."
The study, entitled "The Potential Effects of Right to Work Law in Wisconsin", was released January 25, 2015. The study illustrates the direct and indirect impact of Right to Work on income in Wisconsin, loss of Wisconsin income tax revenue if implemented and why a Right to Work law would be detrimental to Wisconsin's economy.
Some key findings of the study include:
The net loss in direct and indirect income to Wisconsin workers and their families would vary from $5.84 to $7.23 billion annually.

The economic loss in Wisconsin income taxes is estimated between $234 and $289 million per year.

Unionization rates in RTW states are less than half of what they are in Collective Bargaining (CB) states.

Wages are lower in RTW states than CB states.

RTW increases gender and racial wage inequality.

RTW increases workplace fatalities.
"Simply stated, RTW legislation would provide no discernible overall economic advantage to Wisconsin," added Dr. Chowdhury. "But it does impose significant social costs."
Steve Lyons, spokesperson for the, Wisconsin Contractor Coalition (WCC), stated, "Dr. Chowdhury's report is very consistent with numerous studies done throughout the country. That is why hundreds of Wisconsin private businesses such as those in the WCC are so concerned about the negative impact of RTW legislation."

Dr. Chowdhury's report can be read in full at www.wisconsincontractorcoalition.com
###
WELLNESS COMMITTEE
I want to start by saying Happy New Year to all my 494 brothers and sisters. I hope you have a great holiday season.
As we begin 2015, the Wellness Committee wants to encourage active family-friendly events throughout the year for our members and their families and we're asking for your suggestions. Your input is highly appreciated.
February 5th from 4-7, we will hold the weigh-in for our 2nd annual 12 week Weight Loss Challenge which is open to 494 members and their families. Challenge categories will be the same as last year; greatest weight loss by an individual male/female, teams of four and children 17 and younger. Final weigh-ins will be held May 1st thru May 6th, 2015, and the winner's will be announced on Thursday May 7th during the General Membership union meeting.
In addition we will have NURTUR on site to do full body assessments if you wish. They will check your cholesterol, blood pressure, body mass index (BMI) and weight. If you plan to participate in the full body assessment, please let me know so we can make sure NURTUR has enough staff on site. Each assessment will take about 15 minutes. Prizes for the challenge will be announced in the February newsletter and on the 494 web page.
On March 21st, Local 494 will be sponsoring members for the American Lung Association's Fight for Air Climb at the US Bank building (1034 steps). We invite you to be part of team IBEW and to challenge yourself, your coworkers, spouse, and kids. This will undoubtedly be a fun experience.
Local 494 is also looking for participants for potential team sponsorship opportunities:
- The Spartan obstacle race at Miller Park on May 23rd
- Any other team sport or activity that you might participate in
All you have to do is put together a team, and the Wellness Committee will consider sponsoring it.
Please contact Business Rep. Robert Turner at 414-327-5202 or email: bob@ibew494.com with any questions.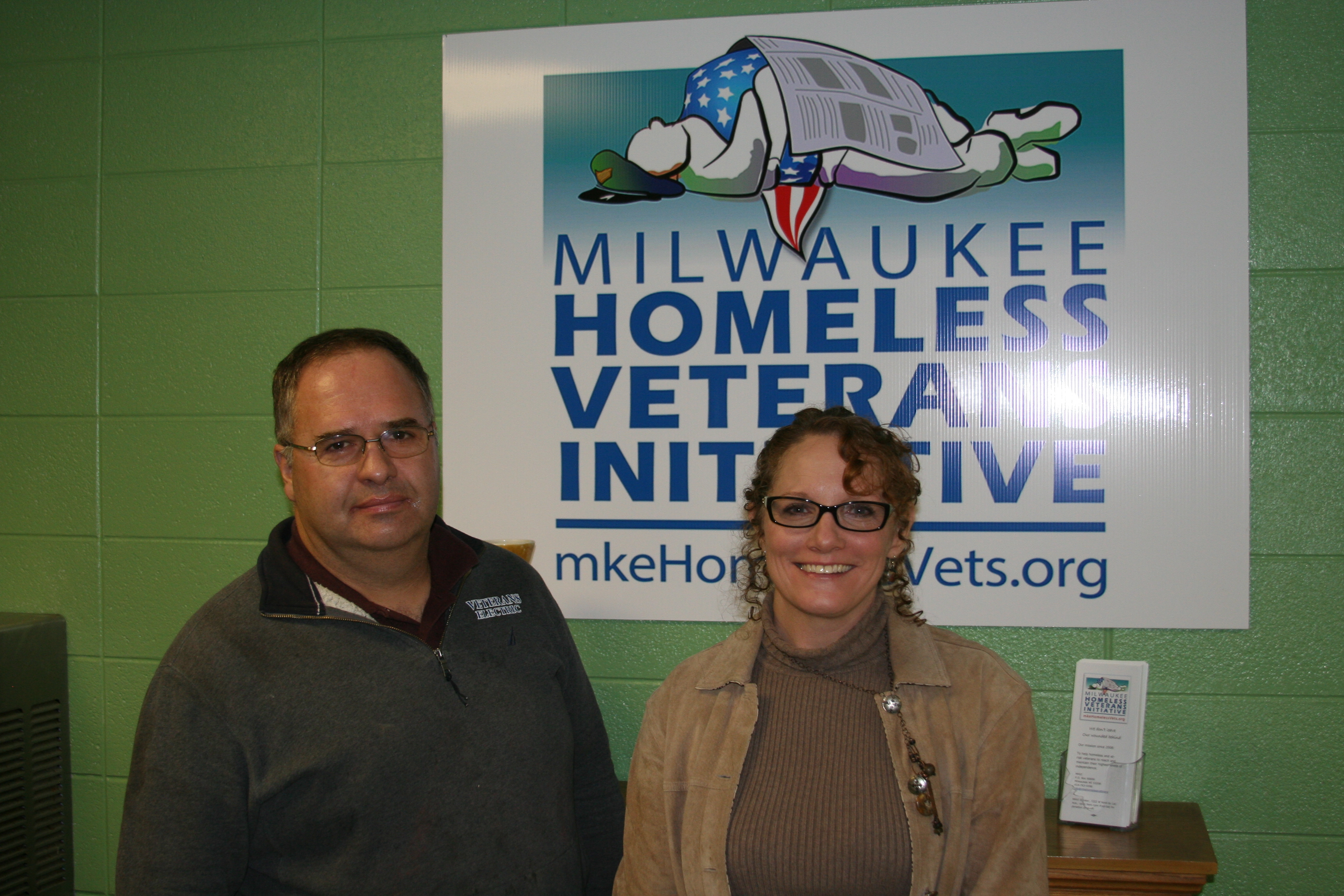 Scott Flauger, Owner of Veterans Electric, LLC, and
Tracey Sperko, Executive Director for Milwaukee Homeless Veterans Initiative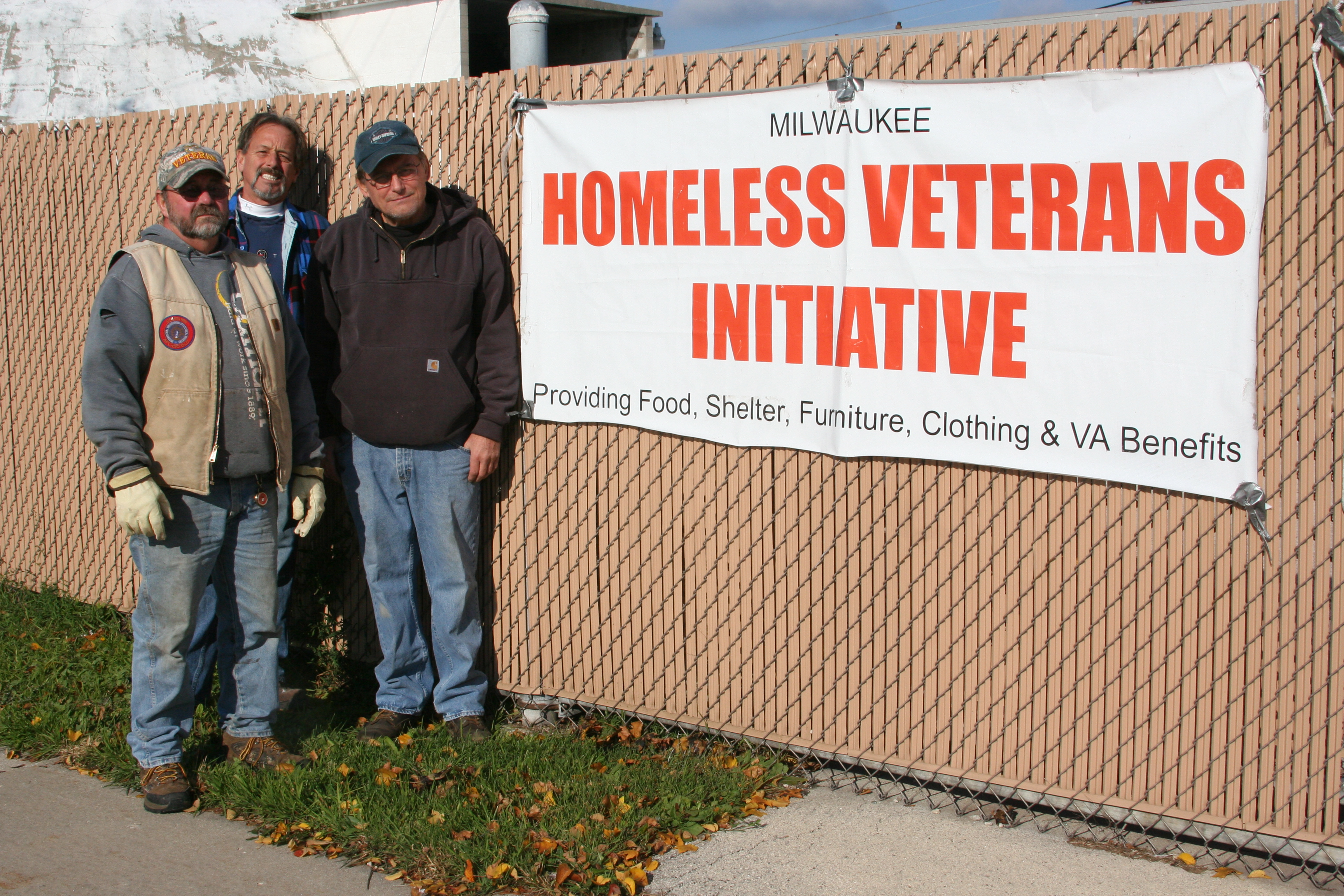 IBEW Local 494 volunteers, Pat Cain, Bob Schwabe and John Danek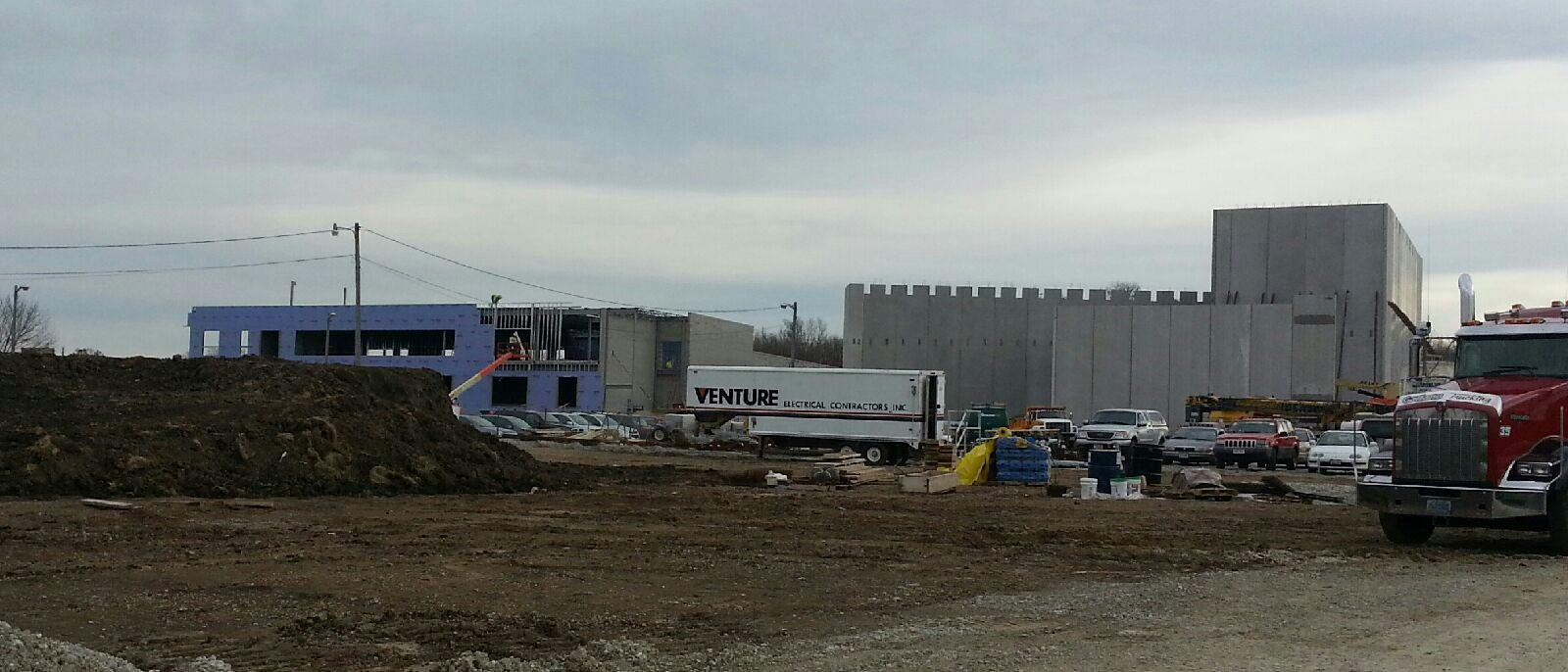 Venture Electric at Franklin High School.